About
This wiki is about the cartoon TV series Oscar's Oasis.
Oscar's Oasis follows the sun-baked adventures of Oscar, a lizard in the middle of the desert finding himself misadventures wherever he goes, from finding water to fleeing from a band of misfits. Along the way he will meet characters such as Popy, Buck, Harchi, and The Skunk.
Meet The Main Characters
Latest activity
Random Media
Affilated Wiki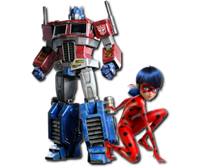 Ad blocker interference detected!
Wikia is a free-to-use site that makes money from advertising. We have a modified experience for viewers using ad blockers

Wikia is not accessible if you've made further modifications. Remove the custom ad blocker rule(s) and the page will load as expected.