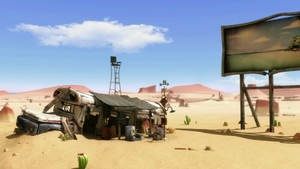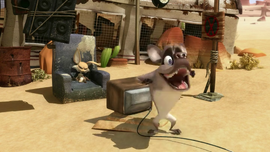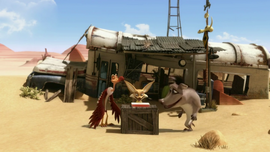 Popy, Harchi, and Buck's Home is a bus slightly submerged in sand with various trash heaps surrounding it. It has a stand on the top as well. It has various chairs and tables as well decorating it.
Description
The bus is broken down and doesn't have wheels. There are some roofs outside the bus. The bus appeared in almost every episode, but not every episode.
Trivia
It is unknown how or why the bus got broken. It might be possible the driver of the bus crashed and got seriously damaged.
It is also unknown why Popy, Harchi and Buck live on the bus.